Comfort Fabric Softener Company Wholesale
Comfort is the number 1 brand of liquid softener of the Unilever group today. Learn more about the comfort fabric softener company below.
Comfort Unilever
Comfort – fabric softener brand with the mission to help clothes keep bright colors and durable fabrics. The product uses Ultra Care intensive care technology. Your clothes will look like new through clean washes which reduce tons of old clothes released into the environment each year and also make the atmosphere more clean. Follow the strategic direction of the parent corporation Unilever. Comfort is a brand with a mission. Comfort's Brand Purpose is "Committed to making the planet a better place by giving your clothes a long life". Comfort wants your clothes to look the way you feel. The world is changing. The fashion industry is changing. We're helping to keep your clothes looking new for longer. You can break the fast fashion cycle and enjoy your life.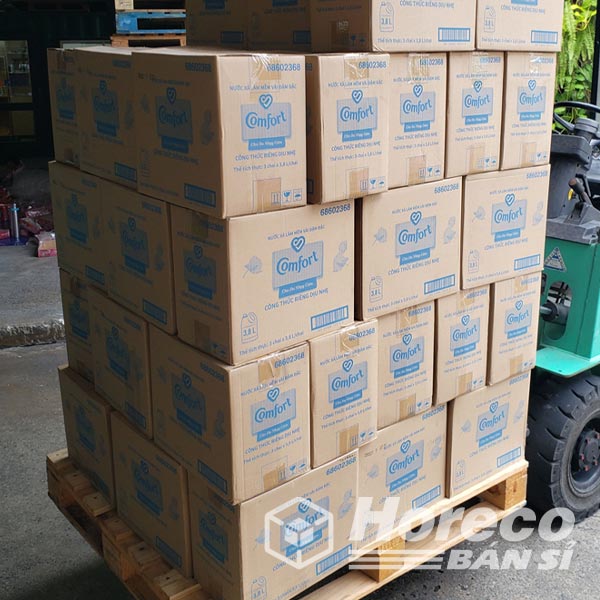 Comfort Fabric Softener Company
Comfort is a Unilever brand of fabric softener sold worldwide. Comfort is sold under the brand Soft in Chile, Badin in Israel and Molto in Indonesia. Comfort was the first fabric softener to be sold in the UK in 1969. Today Comfort is a global brand with operations in Europe, Asia, Latin America and the Middle East. 1984 saw the introduction of the first concentrated fabric softener for Comfort which was three times more effective than traditional fabric softeners. During the 1990s, the Comfort brand went through a few changes: New logo and better packaging since 1992. The first fully biodegradable formula was introduced in 1993. In 1997, Comfort was sold in the Philippines. as a fabric softener brand until it was officially discontinued in 2003. It was re-introduced in the Philippines in 2019. In 2004, Comfort produced the first fabric softener capsule in the UK, Comfort Pearls.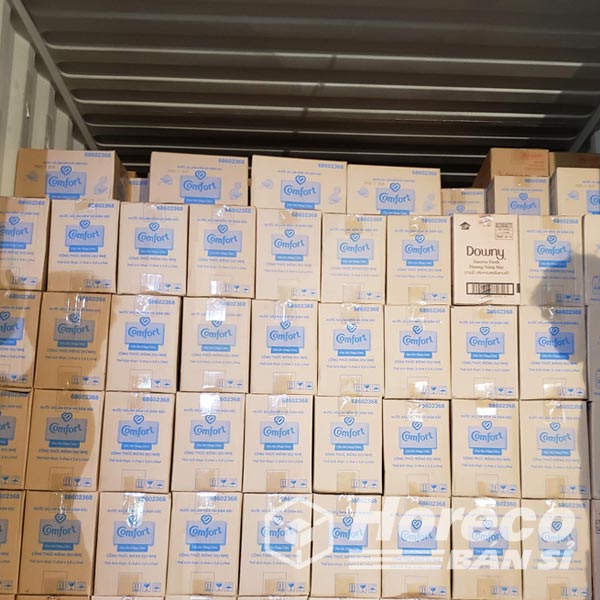 Comfort Fabric Softeners
The gentle scent on clothes when using Comfort conditioner for sensitive skin. For users who want to choose a cool, long-lasting fabric softener scent, this is the right product. Comfort fabric softener for Sensitive Skin is dermatologically certified for purity. The product does not cause irritation, so it is good for both adults and children.
This product line gives a light, pure scent. Feel comfortable, comfortable when using. It feels like "enjoying the fresh morning sun. The fragrance particles present in fabric softener will help clothes last longer. Incorporating modern fabric softening technology not only makes clothes easy to iron, but also provides a smooth touch on the skin.
Another scent that brings a pleasant feeling of incense particles. Helps to completely eliminate odors on clothes. Comfort fabric softener has a spring breeze scent with a breakthrough concentrated formula that is both economical to use. It also helps soften clothes. The pure light fragrance will bring a feeling of love to everyone who uses it.
The special scent of French rose is both passionate, seductive and luxurious, Comfort Rose perfume is one of the fabric softeners that meet the most fragrance criteria. The unique fragrance technology of Home Care brand from Unilever will bring the seductive fragrance with you all day long
Which comfort fabric softener is the most fragrant
Comfort fabric softener is a product of the Home Care line from the multinational corporation Unilever and is one of the brands being trusted by millions of Vietnamese housewives. The outstanding advantage of the product is to help whiten clothes, soften fabrics and fly pleasant scents. In addition, Comfort fabric softener products are safe for health. Fragrance used in conditioner has also been recognized by the World Fragrance Association as being skin-friendly.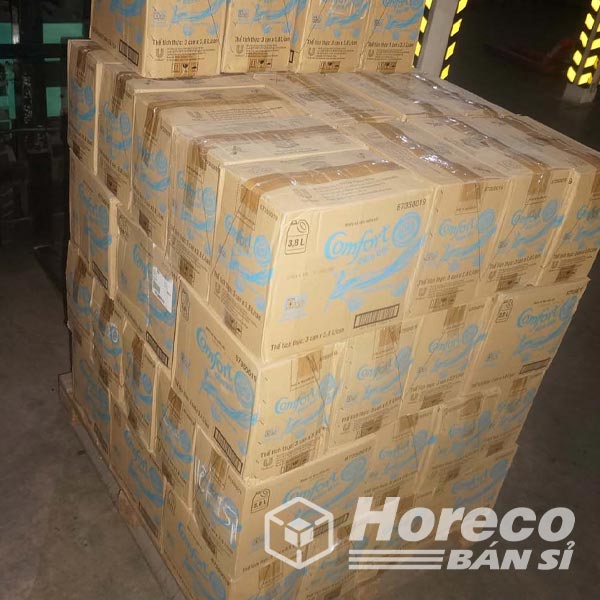 Are you looking for a wholesale source of Comfort fabric softener company? We are a distributor of comfort fabric softener at wholesale prices. Horeco has 30 years of experience in the wholesale business of Comfort softener.
Comfort Sensitive Softener Distributor
The source of goods we meet for wholesale companies, export companies. We are a comfort fabric softener agent with an abundant source of goods and extremely good prices that you cannot find in any other comfort softener supplier. Contact now to buy comfort wholesale.