Vietnamese coffee with million dollar turnover in the world coffee industry. And in today's success of Trung Nguyen, it is impossible not to mention businessman Dang Le Nguyen Vu. With vision – aspiration – the will to rise. Trung Nguyen has engraved the name of Vietnamese coffee on the map of the world coffee industry. Trung Nguyen coffee brand is the largest coffee processor in Vietnam. The strength has surpassed all foreign opponents. Distributing Trung Nguyen Coffee was honored to be selected by the Ministry of Foreign Affairs of Vietnam as a Cultural Diplomatic Ambassador and as a gift to the heads of state. Horeco is one of the most prestigious Trung Nguyen coffee wholesale distributors in Ho Chi Minh City.
Trung Nguyen Coffee Distribution Channel
Form of Franchise
Trung Nguyen is a pioneer in applying the franchise business model. Establishing a wide franchise network in the country and in many major markets such as the United States, Japan, Singapore, Thailand,…  Trung Nguyen offers coffee lovers a distinct, bold taste of enjoyment. Vietnamese cultural identity. Coffee lovers will feel the typical coffee culture of Vietnam. Up to now, Trung Nguyen owns about 1,000 franchised cafes. Innovative design to bring coffee lovers comfort, and a sublimation feeling when experiencing.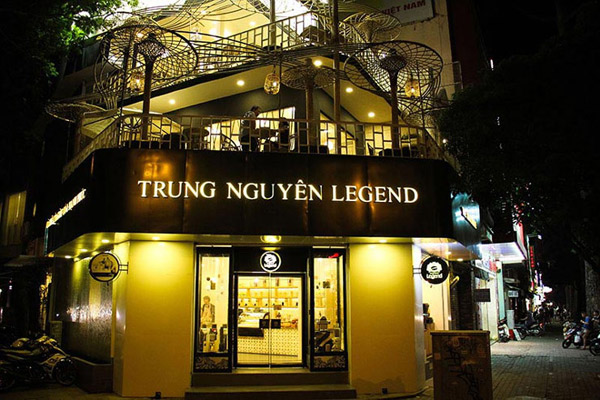 Traditional Distribution
With a traditional distribution channel, Trung Nguyen coffee mainly focuses on mid-range and low-priced products. Because these product lines are easy to consume and reach a large number of customers, they are used by many people.
G7 Mart System
G7 Mart is mainly a medium-sized store such as a grocery store or a small chain store. The strength of G7 Mart is low price, stable, and operates like a supermarket. G7 mart is the solution to the problem of domestic consumption. Contribute to solving the difficulties of small manufacturers when bringing products. Thereby bringing the brand closer to the user.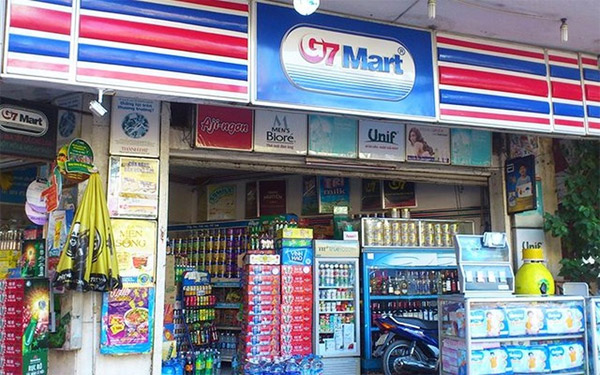 E-Commerce Channels
The difference in the quality of goods combined with the outstanding development of technology. Thereby helping Trung Nguyen Legend coffee attract the Vietnamese coffee-loving community. Help Trung Nguyen have a foothold in the world market. Selling on Amazon is the right step for Trung Nguyen Legend. Since then, there has been a new and promising sales distribution channel. Sustainable construction for production and business strategies in the present and in the future.
Trung Nguyen Coffee Distributor Wholesale Price
You are looking for a source of wholesale Trung Nguyen coffee for your business. We are proud to be the distributor of Trung Nguyen Coffee at Wholesale Price. Our source of goods is diverse in types. Especially we supply large quantities for companies to export abroad. The price of Trung Nguyen coffee for exporters is extremely good to ensure that you can compete with your competitors.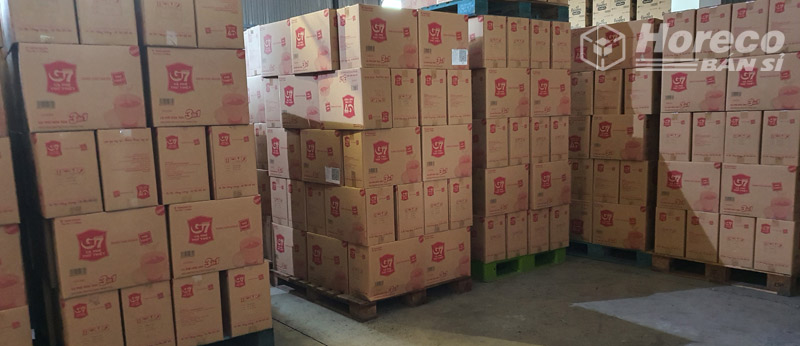 In addition, we offer wholesale prices in bulk. In particular, our goods are of genuine origin, providing full and valid documents that you cannot get when buying from other distributors today.