Owning long, smooth, naturally strong hair, without tangles and breakage is what everyone always wants. Hair loss is something that people worry about every day. You are looking for an effective solution to this problem. With Pantene anti-hair loss shampoo, does it help less hair in reducing hair loss? Let's learn more about this product line so that users can make the correct choice.
Pantene Brand
Pantene is an American-made global brand of hair care products in Switzerland owned by Procter & Gamble. Pantene products are known for the best quality shampoos and conditioners for long, healthy hair. This is a brand trusted by European and Asian women for the past 80 years. Pantene in Vietnam is domestically produced and served to the domestic population and a few are produced in Thailand.
The hair care brand Pantene was first introduced in Europe by Hoffman-LaRoche. The name Pantene today is based on the name Panthenol – an ingredient found in shampoos. This substance was once used to treat burns and was discovered to be excellent for repairing damaged hair.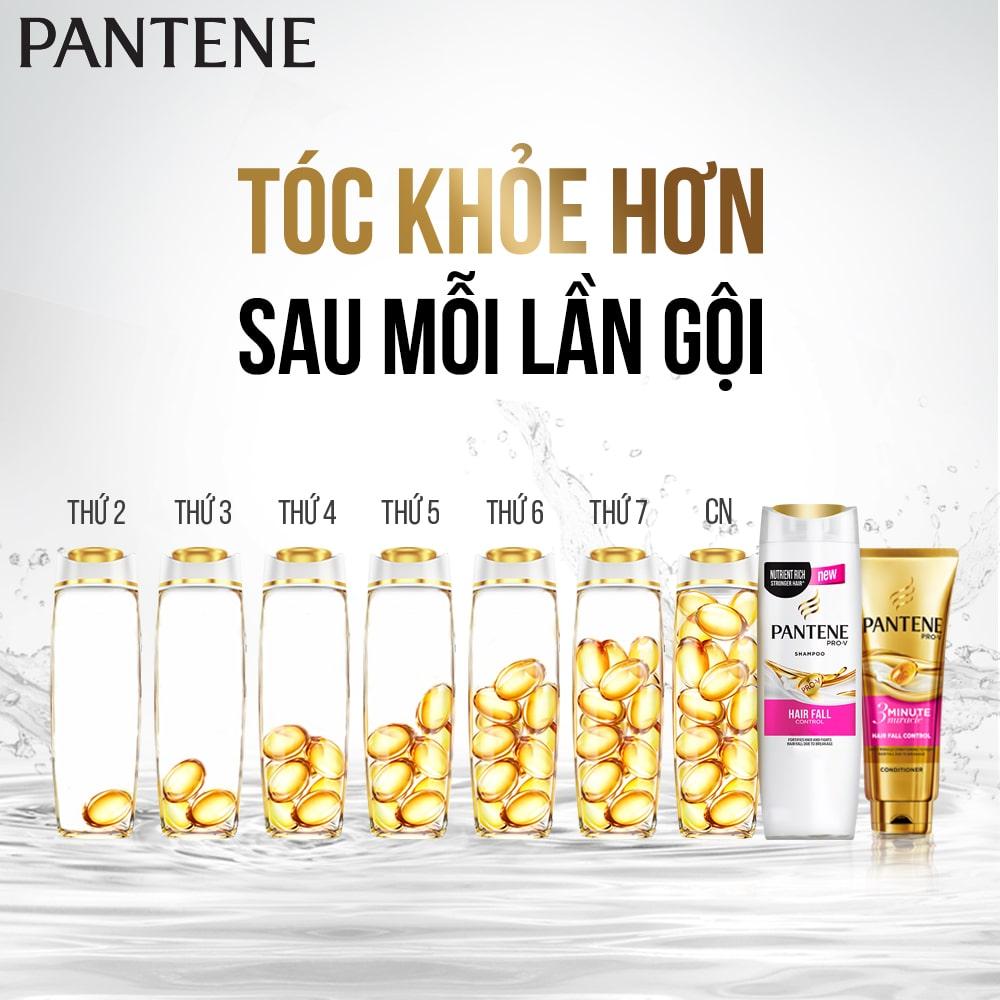 Panthenol has been shown to make hair strong, soft and bouncy. Today, it is used in the Pro-Vitamin B5 or PRO-V formulations found in Pantene products. Since 1985, the Pantene brand has joined the P&G group. Here, Pantene focuses on developing the strengths of the Pantene Pro-V product line. Products are well received by consumers around the world and in Vietnam.
View more Pantene hair fall control shampoo 650g
Ingredient of Pantene hair fall control shampoo
Pantene products are made in Vietnam. Main ingredients of the product: Water, Dimethiconol, Cocamidopropyl Betaine, Sodium Chloride, Perfume, Citric Acid, and Sodium Laureth Sulfate… The formula that makes Pantene a famous brand: is PRO-V or in full PRO -Vitamin. The essence of this formula is two substances:
Panthenol (Vitamin B5): This is the main ingredient of PRO-V found in Pantene products.
Panthenyl Ethyl Ether
These 2 active ingredients have many effects on health as well as beauty care, especially Vitamin B5 (Panthenol). And one of its most prominent uses is skin and hair care. Studies have shown that Vitamin B5 plays an important role in the pigmentation and growth of hair follicles. In addition, Vitamin B5 may help prevent hair loss during the aging process.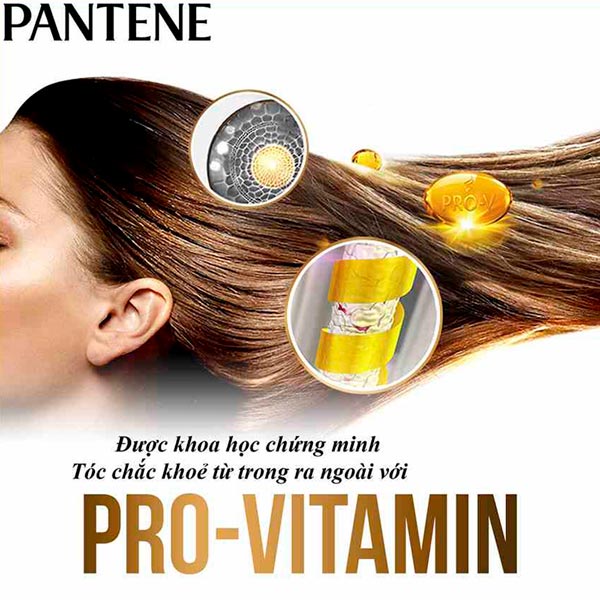 The ingredient list of Pantene hair fall control shampoo does not contain banned or toxic substances, so long-term use on the skin and hair will not have side effects, irritation or damage. The ingredients are mild, safe, benign and harmless to the user's hair, scalp, and health.
Uses
Pantene hair fall control shampoo uses a special formula designed specifically for weak hair, so it gently removes all dirt and oil, effectively cleaning hair and scalp. Enhance nutrients and help prevent maximum damage to Keratin layers. Besides, strengthens moisture and maintains the protein layer on the hair. The product helps protect hair from damage 10 times more. Make sure not to cause irritation. Gives you a feeling of relaxation and refreshment throughout the day. Contributing to making the appearance more perfect and full of life. Is hair fall control Pantene shampoo that good?
 View more Pantene hair fall control shampoo 900g
Review Pantene hair loss product line
The texture of the product is thick and has a mild scent. When using hair, it foams quite well and absorbs quickly. When rinsing, the hair does not tangle or frizzy. At the same time, the scent is light, the fragrance is pleasant, and it lingers on the hair after washing for many hours. Suitable even for those with a sensitive sense of smell.
The ingredients are mild, safe, benign, and harmless to the user's hair, scalp, and health.
The product has a simple and convenient design with a white plastic bottle. Information on the product: yellow, black, and equipped with a smart pump. Product design makes it easy to use, and difficult to maintain and helps control shampoo after each use.
Prestigious Pantene brand, originating in Vietnam
Long shelf life, 2 years from the date of manufacture
Packed with many capacities for you to freely choose to suit your needs
Ingredient proven effective in preventing hair loss
Contains rice oil – an excellent moisturizing ingredient for hair, certified by the Swiss Vitamin Institute.
For immediate effect. Immediately after using it, you can already feel the obvious changes in your hair. Prevents hair loss. The product provides more necessary nutrients to nourish hair smooth, soft, shiny, and strong from deep inside.


Pantene hair fall control shampoo price and best wholesale source
The price of Pantene shampoo to prevent hair loss is retailing from 129,000 VND with a large capacity. There are also many different sizes for you to choose from. If you want to save money, you can hunt for attractive offers and discounts. Must ensure the origin and avoid encountering counterfeit goods as much as possible. Cosmetic stores, commercial centers, supermarkets, and e-commerce platforms (tiki, lazada, shopee, …) are the addresses that you can refer to and choose. The products are strictly tested, with all relevant documents as well as information of the seller.
Above is information as well as objective reviews about Pantene shampoo to prevent hair loss. With a useful knowledge base, hopefully, it will help answer related problems about Pantene hair loss prevention shampoo. In addition, to buy wholesale, customers can look for
P&G distributors
in Vietnam and Horeco Consumables – a Distributor of Pantene hair loss shampoo at wholesale prices, providing large quantities at wholesale prices. Is hair fall control Pantene shampoo that good?