Pampers Diaper Distributor
Pampers diapers are the number 1 and best-selling diaper products in Vietnam. Let's find out the best wholesale genuine pampers diapers dealer today.
Pampers Diaper Manufacturing Company
Pampers diapers brand was born in the early 1950s by the company Procter & Gamble (P&G). Vic mills – a researcher at P&G, did not like having to change diapers for his newborn nephew, so he conducted research to create a more convenient disposable diaper. As a result, in 1961 he and his team came up with the first Pampers design. Since then, with the motto that quality is always the number one priority, Pampers has continuously improved and innovated and has become the world's largest brand of P&G, meeting consumer tastes in more than 100 countries. Find out more products with Horeco at pampers diapers dealer.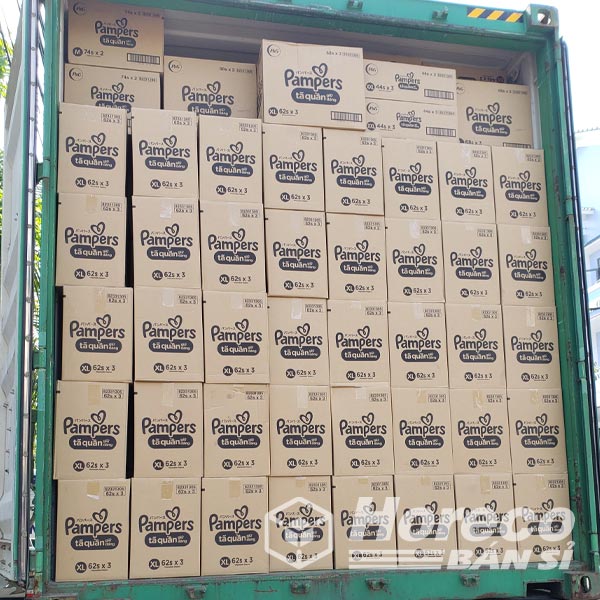 Pampers diapers
The product is the first newborn diaper with 5-star skin protection technology available in Vietnam so that mothers can rest assured that they are doing the best for their newborn baby. Adhesive diapers are specially designed for babies. Studies have shown that the technology in diapers like Pampers helps to improve baby's skin, remove moisture on the skin, urine feet and help baby's skin suffer from especially fragile skin. sensitive.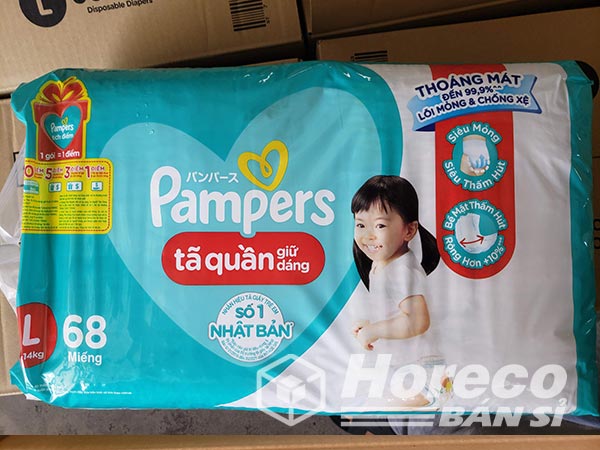 Pampers Diapers Pants
Do you know that choosing and wearing the wrong diapers for your baby can also affect your baby's health conditions, especially during the toddler stage? Understanding that, Pampers launched Pampers diapers to keep fit. This is a product invested in research and development based on practical needs with the goal of helping to strengthen the baby's immune system in the first years of life.
Based on the size and weight of the baby, Pampers diapers are divided into 4 types as follows:
Pampers NewBorn diapers: for children under 5 kg.
Pampers diaper size M: used for children from 6 to 11 kg.
Pampers diaper size L: used for children from 9 to 14 kg.
Pampers diaper size XL: used for children from 12 to 20 kg.
Pampers diaper size XXL: for children from 15 to 25 kg.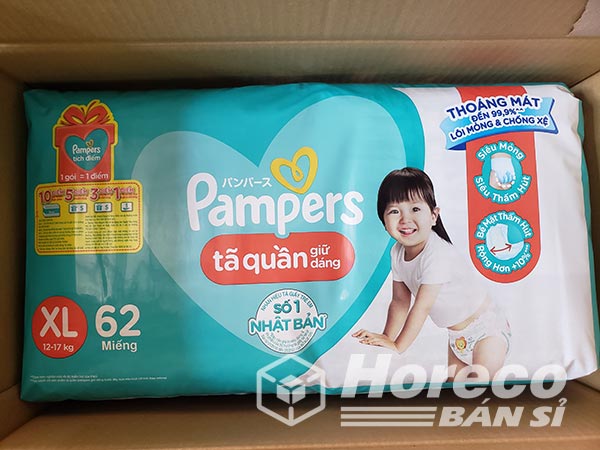 Are pampers diapers good?
In terms of absorbency, softness and breathability, Pampers diapers are also rated average compared to other diaper products. However, if you look at the cost aspect, Pampers diapers still have a relatively affordable price for the vast majority of Vietnamese families. The cost of diapers and diapers will be significantly reduced. Therefore, if your baby's skin is not too sensitive, this is the perfect diaper for your baby. And if your skin is too sensitive and the diaper is quite tight, you may have a diaper rash. In addition, if the weather is as cold as winter in the North, Pampers diapers with soft and absorbent materials will bring comfort and comfort to the baby.
Absorbency
Soft diaper material
Diaper design hugs baby's body
Light scent
Contains magic gel particles
Are pampers diapers good?
Pampers Diapers Distributor
Are you looking for a good source of Pampers diapers? We are pampers distributor and distributor of pampers diapers wholesale prices. Horeco offers large quantities with attractive discounts. The larger the quantity you purchase, the higher the discount. Wholesale pampers diaper prices meet for export companies, wholesale companies. Our strength is the source of genuine products, pampers diapers wholesale prices, and complete documentation that you cannot find in any other Pampers wholesale suppliers.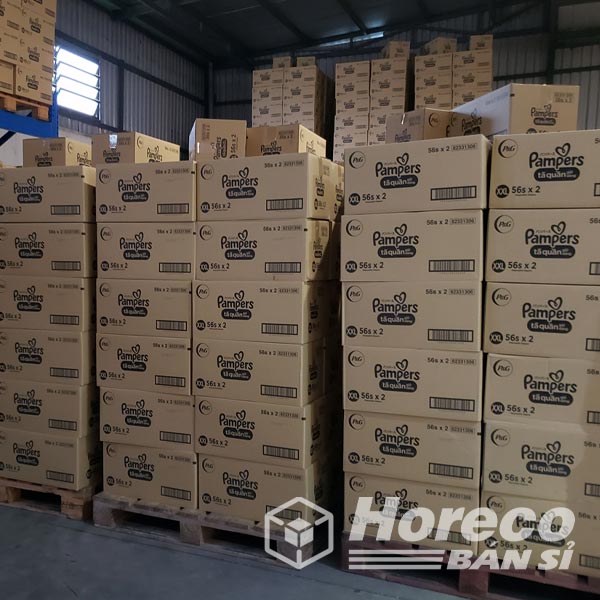 Pampers Diaper Distributor
Horeco is a Official Pampers Diaper Distributor that you can refer to. With 30 years of experience in trading wholesale pampers diapers in the market, we have a good source of genuine wholesale products along with experience in capturing user tastes. From the above conditions, we believe that Horeco will become an ideal partner. The reliable, professional partner you're looking for pampers diapers wholesale prices. Contact to buy wholesale pampers diapers here.