OMO Detergent Distributor
Omo detergent powder has long become a product present in every family. Products from Unilever group. Let's find out with Horeco about the source of goods, wholesale prices and how good the products of the official OMO washing powder distributor are.
OMO Detergent Company
OMO is a product of Unilever group. A large multinational corporation established in 1930 and headquartered in Rotterdam, London. Unilever currently operates in more than 190 countries and territories. The main product is the FMCG industry with the goal of improving the lives of people around the planet. Unilever Group was present in Vietnam in 1955 and so far this group has widely promoted their brands. With highly sought after items. OMO washing powder product is also a name that has received increasing attention from users. Unilever's OMO washing powder is a quality laundry detergent. The product has many product lines with better and better improvement and innovation. Best service in washing and washing clothes cleaner. Products are sold at a reasonable price. OMO washing powder is one of the famous brands. This is the type of washing powder sold by OMO Detergent Distributor the most in the market.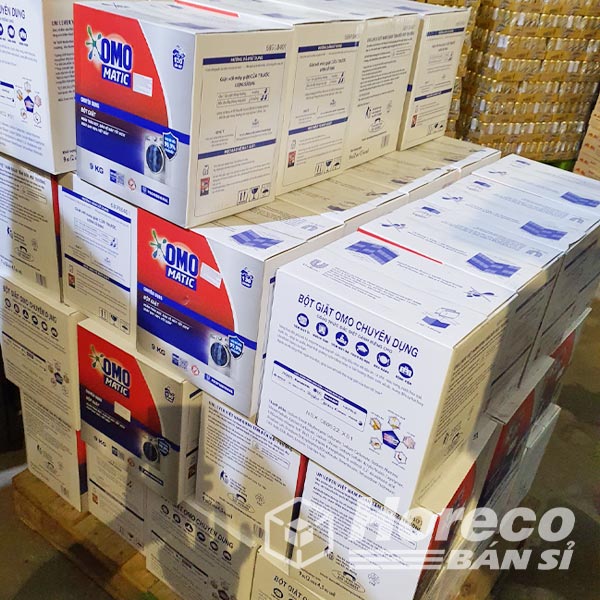 Marketing Strategy Of Detergent OMO
Product strategy
With a new market like Vietnam and in this market this product is still quite new to users, so Omo is identified as a product with 2 elements "White and bright". It is because of that factor that has shaped in the minds of users about a good product that has a high ability to erase. Along with the change of user tastes. OMO continuously launches products that are suitable for Vietnamese users' preferences and conditions such as: OMO MATIC for washing machines, OMO with the technology of "Soak it and it's white". And especially the combination of OMO with fabric softener COMFORT.
Design strategy
Omo focuses on the new packaging design by creating attention with color when Omo's main colors are red white and dark blue. Omo has improved many new models such as: 90gm, 400gm, 800gm, 1.5 kg. .. to make it more convenient for users to preserve in the best way. What's new is the image on both sides of the package and two other colors, bright blue and orange, representing Omo's slogan "children learn good things, fear no stains". And the variety of packaging is plastic form and nylon form with different sizes convenient to buy and use.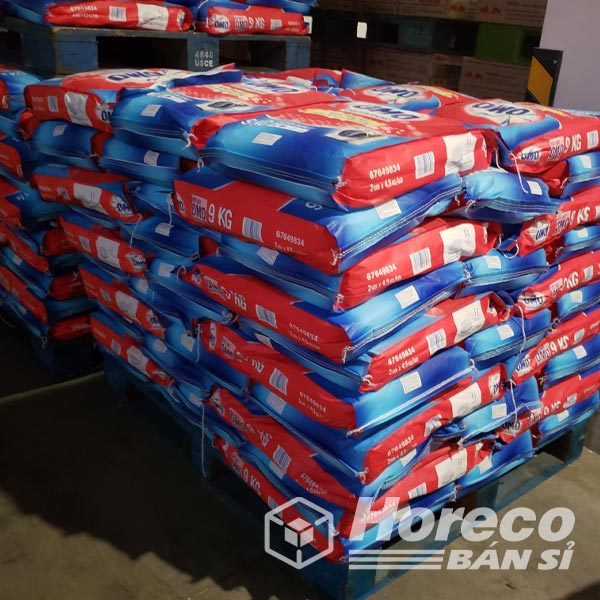 Pricing Strategy
The price of omo laundry detergent includes wholesale price, retail price, after-sales, promotion and credit. The price must correspond to the value of the product and be competitive. Recognize that 80% of Vietnamese users live in low-income rural areas. Unilever Vietnam has set out a strategy to lower product costs to bring high profit rates to employees. The company has relied on local small businesses to take advantage of local raw materials instead of imported products. This results in significant savings in purchase costs and lower import duties. Producing and packing into factories in three regions of North, Central and South to save transportation and logistics costs. Unilever has also implemented a financial support policy for small companies. To invest in machinery and equipment, improve production and build on-site training programs. The price at OMO detergent distributors is always competitive compared to other channels.
Kinds of OMO Detergent
OMO laundry detergent Clean dirt deodorizes green washing technology

:

washes away stains after only 1 wash to help white clothes cleaner and fresh scent from incense seeds. Deliver superior washing performance with new breakthrough technology. Removes all types of stains quickly. No need to wash clothes for a long time, no need to rub.

 with natural essential oils from Comfort helps clothes always smell as fragrant as using fabric softener Omo Comfort laundry detergent combines vortex power to remove stubborn stains faster. Dissolved vortex energy particles help swirl away stubborn stains in just 1 wash. Use high quality materials. Products meet strict international standards for biodegradability and safety.

OMO Comfort washing powder with aromatic essential oils

:

swirls away stubborn stains. Especially retain a pleasant fragrance on clothes when washing with fabric softener. OMO washing powder is a brand of washing powder

that is always chosen by many people because of its health safety.

OMO matic washing powder for

washing machine :

superior formula containing vortex energy particles and fast dissolving technology will help remove stains on clothes 2 times more effectively than normal. Quick-dissolving detergent will penetrate deep into the fabric fibers and leave no residue on the surface of the shirt, making washing easier, saving time, without fading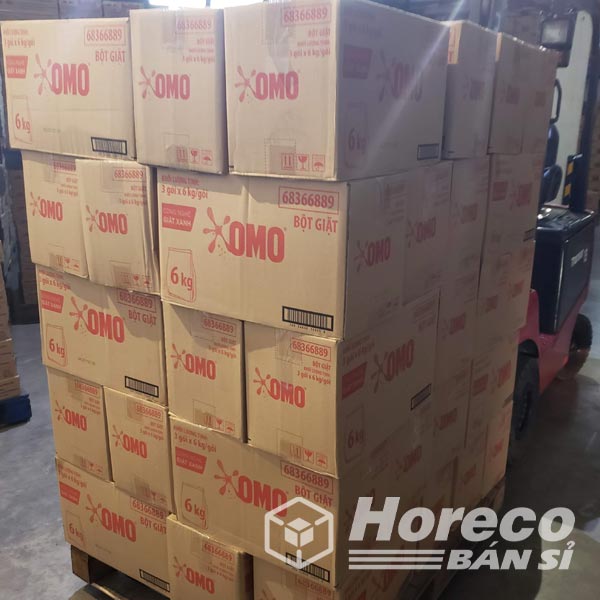 Ingredients Omo Detergent
Ingredients
Sodium Linear Alkylbenzene Sulphonate, Sodium Tripoly Phosphate, Sodium Silicate, Sodium Carbonate, Sodium Carboxymethyl Cellulose, Zeolite, Sodium Sulfate, Disodium Distyrylbiphenyl Disulfonate, Colour Speckle, Perfume.
Attention: Wash hands and dry after use.
User manual
Rinse clothes with clean water. Dissolve 1 scoop of OMO in 2-4 liters of water. Soak clothes for 15 minutes. Rinse and rinse 2-3 times with clean water.
Attentive
Clean and dry hands after use. Keep children out of reach. Keep clothing that may be stained separately.
Avoid getting into eyes. If in eyes, rinse thoroughly with water.
Advantages of the product
The product has a fast washing technology that helps to wash away stubborn stains after just 1 wash.

Laundry detergent contains Comfort aroma essential oil seeds, which helps to retain a long-lasting fragrance for clothes up to 24 hours.

Laundry detergent contains natural ingredients, with a biodegradable formula. Not only has the ability to wash effectively, but it is also very environmentally friendly. The product is certified to be gentle on the skin of the user's hands.
Omo detergent powder suppliers

You are looking for wholesale laundry detergent powder washing powder factory. With OMO washing powder suppliers you can buy OMO washing powder wholesale at competitive prices. Horeco is an OMO detergent agent with over 30 years of wholesale experience in the market. We are a distributor of OMO washing powder with good prices to meet wholesale and export companies. Contact to buy wholesale here.