Redbull is the most popular energy drink in Vietnam. Join Horeco today to learn more about Vietnam's top agent and see how good the goods and prices are!
Red Bull 
Red Bull energy drink is the most popular energy drink in Vietnam. Globally recognized energy drink brand.  Redbull Vietnam factory is located in Binh Duong. Redbull is a non-alcoholic energy drink that debuted in Austria in 1987. Redbull is marketed as having the effect of increasing muscle strength. Furthermore, the product immediately helps to restore morale. Redbull contains caffeine, several B vitamins, taurine, and a variety of other health-promoting ingredients. Originated in 1981, Red Bull quickly became a successful and popular energy drink in its home country of Thailand. In 1987, Red Bull quickly became Thailand's leading and most successful energy drink brand. The product creates a new market for energy drinks. Redbull Vietnam Energy Drink Distributor is proud to be a source of strength and inspiration in over 167 countries.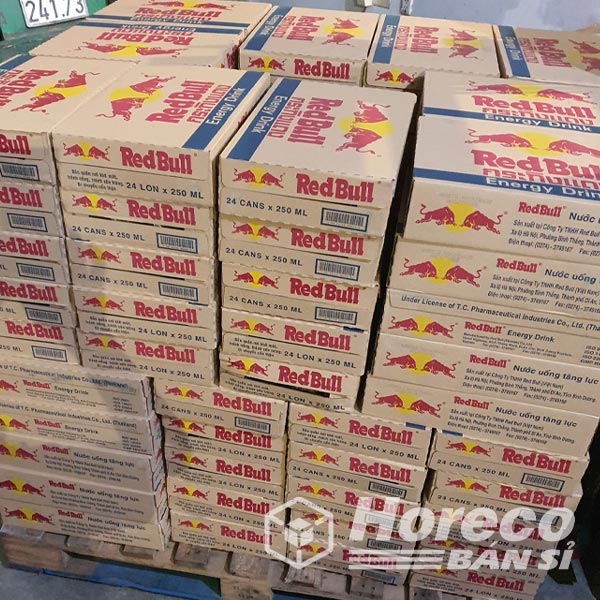 How Many Calories in an Energy drink?
Red bull ingredients: protein: 1.2 grams, fat: 0g, Carbohydrate: 27g, Sugar: 27gr Caffeine: 75mg. Calories in a red bull energy drink is 105 kcal of calories with 250ml of Redbull
Red bull nutrition facts: some B vitamins such as vitamin B1 (thiamine), vitamin B2 (riboflavin), Vitamin B3 (niacin), B6 ​​and B 12. Along with some nutrients are citric acid, magnesium carbonate, glucuronolactone, artificial colors, and flavors, . ..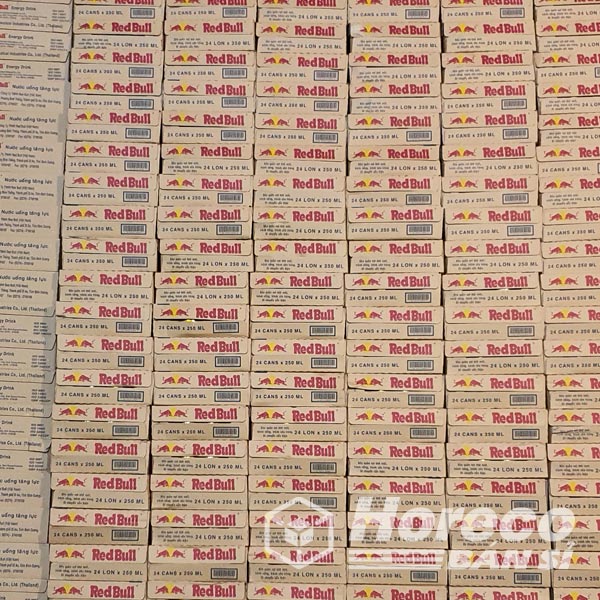 Is Red Bull Actually Bad For You?
Redbull is a very popular drink thanks to its sweet taste combined with the effect of improving fatigue in a short time. Redbull also has some health effects as follows:
Redbull is a popular drink due to its sweet taste and quick effect on fatigue. Redbull also has the following health effects:
May increase blood pressure and heart rate

May increase risk of type 2 diabetes

Can damage tooth enamel

May affect kidney health

May lead to excess caffeine and poisoning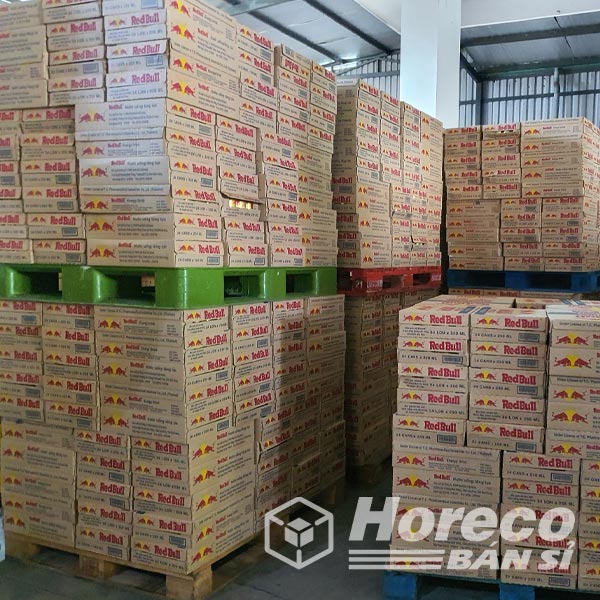 You can still drink redbull with a sufficient amount. Redbull is also high in caffeine, which provides energy for the body and helps you stay awake. You should limit drinking a lot of energy drinks. Even if it's not harmful. Excessive use of caffeine or abuse of it brings serious health risks such as heart disease and possible sudden death. Excessive caffeine intake can be dangerous for heart disorders. In many cases, even a stroke occurred. Especially in pregnant women, children, people with heart disease and people who are sensitive to caffeine, it is recommended to limit the use of energy drink as much as possible or even completely its use.
Wholesale red bull energy drink
Are you looking for red bull energy drink distributor? We are the wholesaler of Redbull Vietnam Energy Drink Distributor with a reliable global supply. The wholesale at Horeco meets the needs of wholesalers and international export companies. An abundant source of goods at attractive prices along with over 30 years of experience in the wholesale market of Redbull.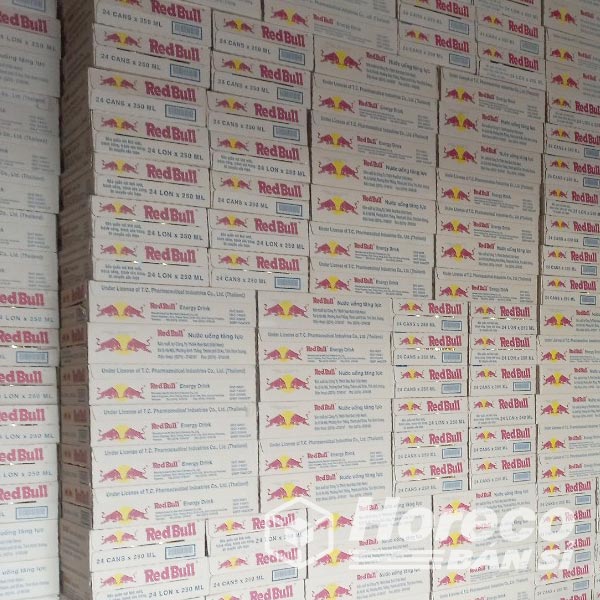 We believe that you are finding the best Vietnam Red Bull energy drink today. Contact us to buy redbull at wholesale price today.