Unilever is a name that we cannot help but mention when talking about the consumer goods industry. In the vast wealth of branded goods, Unilever is present 100% in every home in the world. In Vietnam, Unilever's product portfolio so far has more than 26 branded brands. Almost every product created by Unilever has become a separate, thriving brand. Sometimes consumers don't even realize it's a Unilever brand because of the successful promotion of the product's brand.
About Unilever Vietnam.
Unilever in the world is a multinational corporation, a combination of two Dutch companies Uni (Margarine Union) and Lever  (Lever Brothers). Unilever owns products that are extremely famous and familiar to consumers.
Unilever started its business in the Vietnamese market in 1995 with two state-of-the-art factories in Ho Chi Minh City and Bac Ninh. Through a network of more than 150 distributors including Horeco Consumer Goods Joint Stock Company and more than 300,000 retailers, Unilever Vietnam has brought its products to each consumer. It is estimated that every day, up to 35 million Unilever products are used and contribute significantly to improving the health and hygiene conditions for people, fulfilling the mission of creating a sustainable life for people.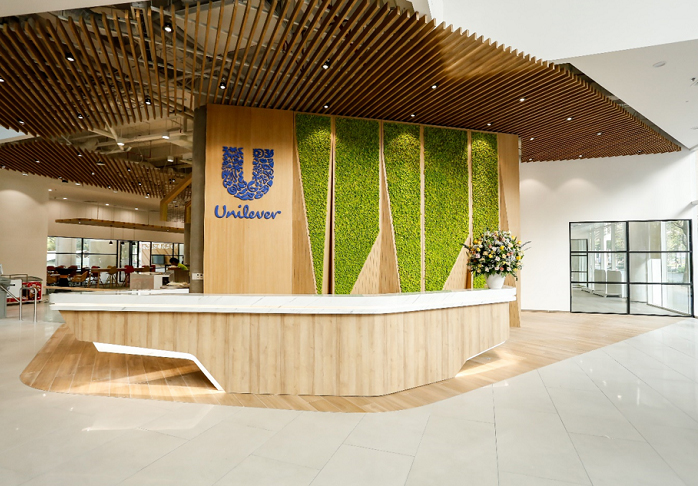 In the precursor stage, Unilever Vietnam is an alliance of 3 completely independent companies: Lever Vietnam Joint Venture, Elida P/S and Best food.
Company

Total investment

(Million USD)

Percentage of capital contribution
Place

Area of activity

Lever Vietnam Joint Venture (1995)
56
66.66%
Hà Nội & TP.HCM
Personal and family care
Elida Joint Venture P/S
17.5
100%
TP.HCM
Teeth care
Unilever Bestfood VN
37.1
100%
TP.HCM

Food, Cream and Beverages
Unilever's Products
As mentioned, Unilever has over 400 product brands and thousands of sub-SKUs distributed in 190 countries around the world. In Vietnam, Unilever's product portfolio is also very diverse and rich, meeting almost all the needs in people's lives. Up to now, Unilever Vietnam's product portfolio has 26 branded brands, in which there are many Skus children inside, which are statistically classified into 4 main categories as follows:
Brand CIF
Brand Omo
Brand Viso
Brand Sunlight (dishwash)
Brand Sunlight floor washing
Brand Surf
Brand Comfort
Brand Vim
Brand AXE
Brand Closeup
Brand Lux
Brand Pond's
Brand Sunsilk
Brand TRESemme'
Brand Clear
Brand Hazeline
Brand DOVE
Brand Lifebuoy
Brand Rexona
Brand Vaseline
Brand P/S
3. List of food and drink products (Food and Drink)
Brand Knorr
Brand Lipton tea
Brand Kem WALL'S
Brand Unilever Food Solutions
4. Product Category Water Purifier (Water Purifier)
Top of Unilever's strong product categories
Although all brands in Unilever's product portfolio have high customer reviews and good business. But in some strong product lines, wholesalers should pay more attention. These are the top products and brands that any wholesaler cannot ignore.
OMO: There's no reason why a stain remover shouldn't be in every home. It also means it is essential for distribution. Make sure this item is always in stock.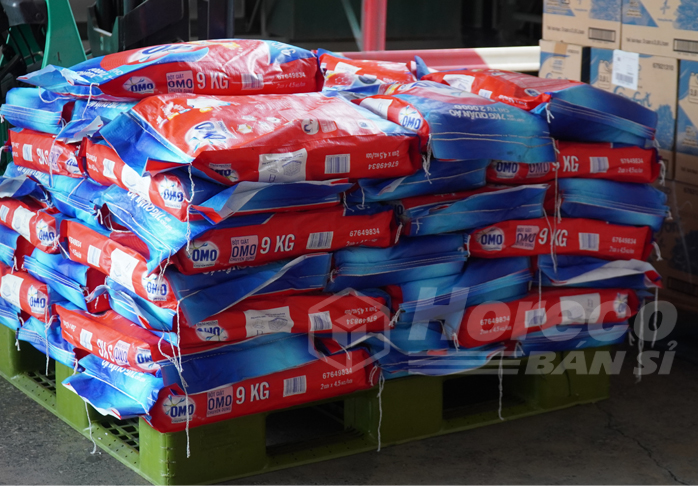 P/S toothpaste; Closeup: Occupying 2 big brands in the criteria of using toothpaste of the majority of Vietnamese people, Unilever Vietnam has been and is becoming a brand that is inseparable from human life day by day.
Clear Shampoo; Sunsilk; Dove; TRESemme':  The set of products almost occupies the entire user's need for hair care. Is a brand owned by the retail group Unilever, present in 69 countries worldwide?
Knorr: Knorr seasoning? Isn't it a Knorr brand? To be precise, it is a powerful brand in Unilever's portfolio. Statistics show that Knorr is consumed by 320 million people every day.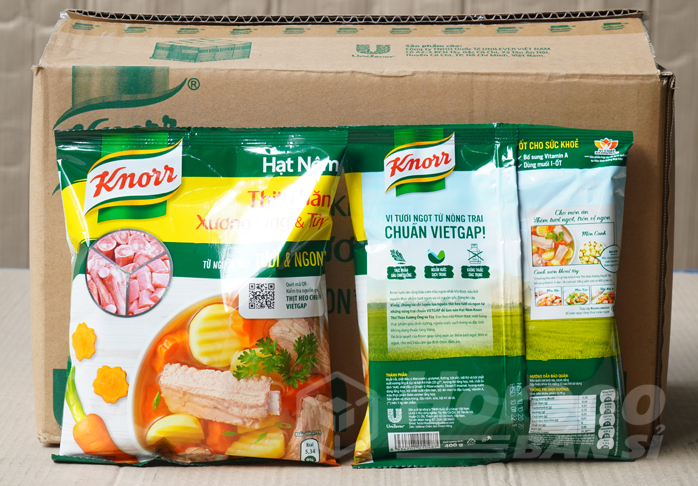 Horeco – Distributor of Unilever products
Horeco – The leading distributor of consumer goods in Vietnam, is a reputable, fast-growing distributor. Horeco Consumer Goods Joint Stock Company both distributes domestically produced Unilever products and distributes Unilever's product portfolios imported from countries around the world.
With over 15 years of experience in import and export activities along with market capacity, Horeco has become a reliable and potential partner for low-end agents and distributors. Why has Horeco become a successful partner in the distribution of Unilever products?
Horeco distributes Unilever consumer goods, wholesales to agents at the best wholesale prices, balances its profits with its partners, and maintains a good cooperative relationship.
The list of Unilever products that Horeco distributes is absolutely committed to 100% genuine.
Attractive preferential policies show cooperation intentions.
Contact Info:
HORECO CONSUMER JOINT STOCK COMPANY
590-592 Lucasta Villa Area, Lien Phuong Street, Phu Huu Ward, Thu Duc City, Ho Chi Minh, Vietnam
Phone: 093 877 73 97
Email: info@horeco.vn
Web: https://horeco.vn