Newest Downy Fabric Softener Price List
Downy fabric softener is trusted and used by the majority of Vietnamese families. Downy is a popular and well-developed imported brand in Vietnam. In the process of development, Downy built and developed his own path to conquering in Vietnam. Building a price list of downy at an attractive price is one of the necessary conditions to reach consumers quickly.
Downy Famous Brand Softener
Downy is the world's most famous fabric softener brand of P&G group produced in the United States. P&G became one of the leading retail consumer goods companies globally when it entered the Vietnamese market in 1995. P&G has become one of the leading fast-moving consumer goods (FMCG) companies in Vietnam. Trusted by more than 19 million families across the country, P&G has gradually become one of the leading FMCG manufacturers in Vietnam with 14 world-renowned brands such as Tide, Downy, Ariel, and Pampers. .. Besides, P&G constantly contributes to the general development of society and the community with activities to build a community sanitation system through the program "Clean drinking water for Vietnamese children", building schools and awarding scholarships every year to students with special circumstances.
Downy Fabric Softener Price List
Building a good price list for Downy softeners helped P&G Vietnam's products to exist for more than 30 years in the Vietnamese market. To compete with formidable rivals like Unilever, in addition to the price list, there is also a delivery and after-sales policy after purchase. These are the factors that lead to Downy's success today.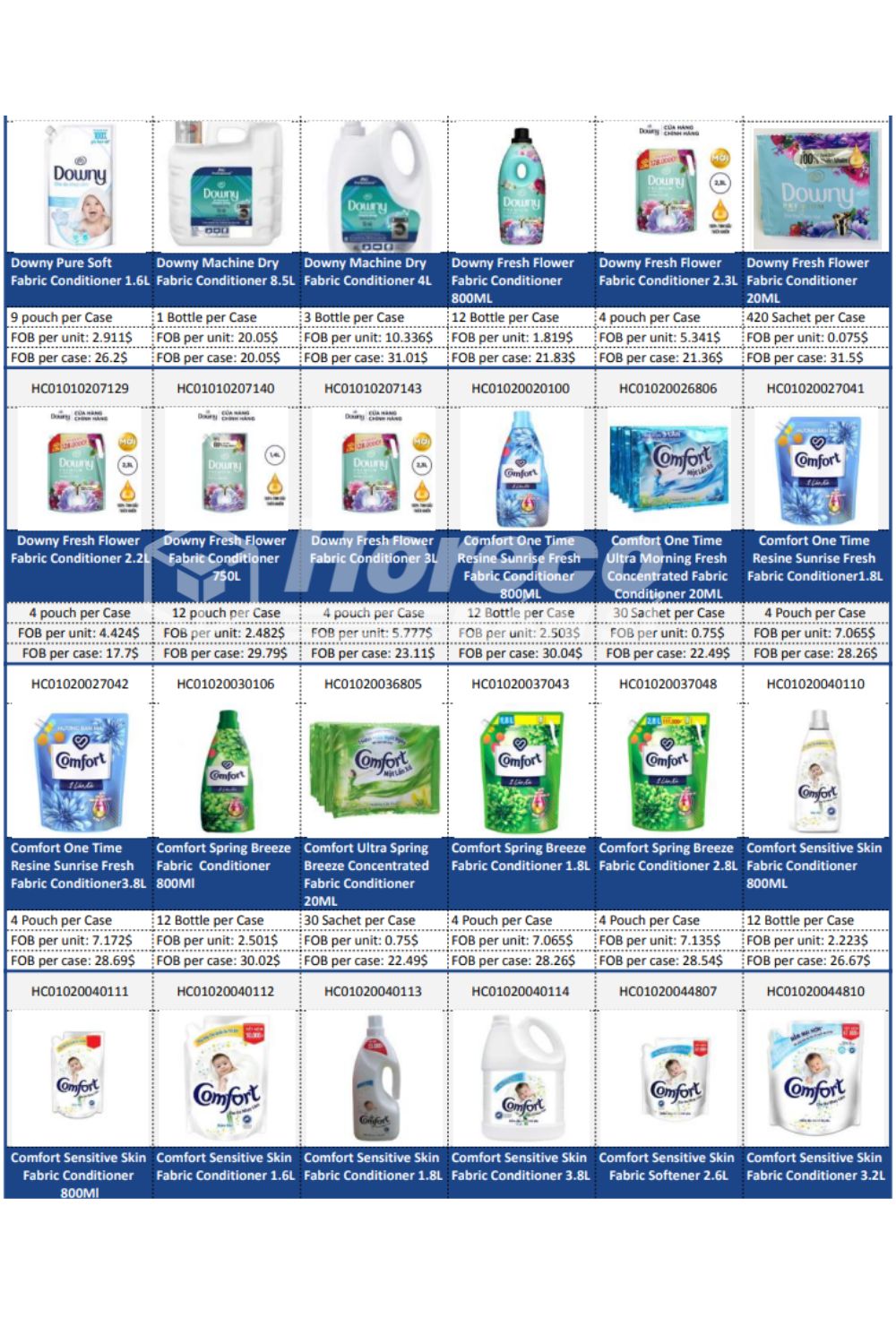 On the market today, there are many distributors of Downy water softeners at wholesale prices. To find good, quality supplies at attractive prices. You need to find out the information of the distributor before deciding to buy wholesale Downy conditioners. Top 3 best Downy conditioner distributors:
HORECO CONSUMER JOINT STOCK COMPANY
Address selling consumer goods online with more than 30 years of experience in the industry. Horeco – Downy fabric softener distributor at wholesale price. Bulk supplies for companies. Attractive discounts that you cannot find in any other supplier. Horeco – Downy fabric softener distributor always ensures quality, professional after-sales service.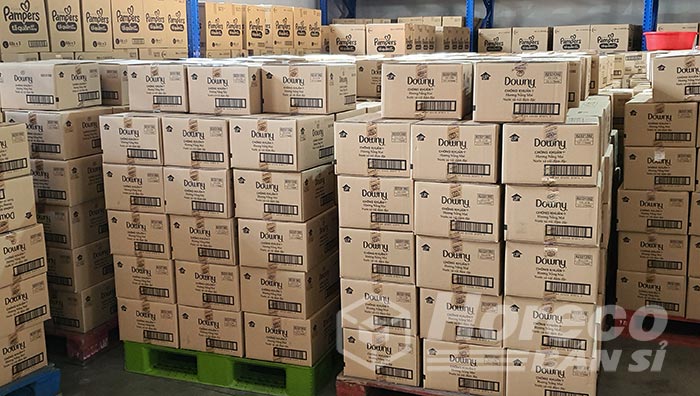 HORECO CONSUMER JOINT STOCK COMPANY
590-592 Lucasta Villa Area, Lien Phuong Street, Phu Huu Ward, Thu Duc City, Ho Chi Minh, Vietnam
Phone: 093 877 73 97
Email: info@horeco.vn
Web: https://horeco.vn
TRUONG HUNG/CONSUMER DISTRIBUTOR
Supplying consumer products for mini supermarkets, grocery stores, schools, companies, factories, and charity organizations in HCMC area
Hai Thien Long Consumer Distributor
The above article shares information about the list  Downy softener price list wholesale price. Supplies wholesale Downy softener at wholesale prices for export companies, the best wholesale companies today.